To download this form, CLICK HERE!
Flamingo Flocking Order Form
A McNeil High School Project Graduation 2020 Fundraiser
Support Project Graduation by sending a friendly flock of flamingos to your family, friends, & neighbors.
Our lovable flamingos will surprise your loved ones when they walk out the front door in the morning!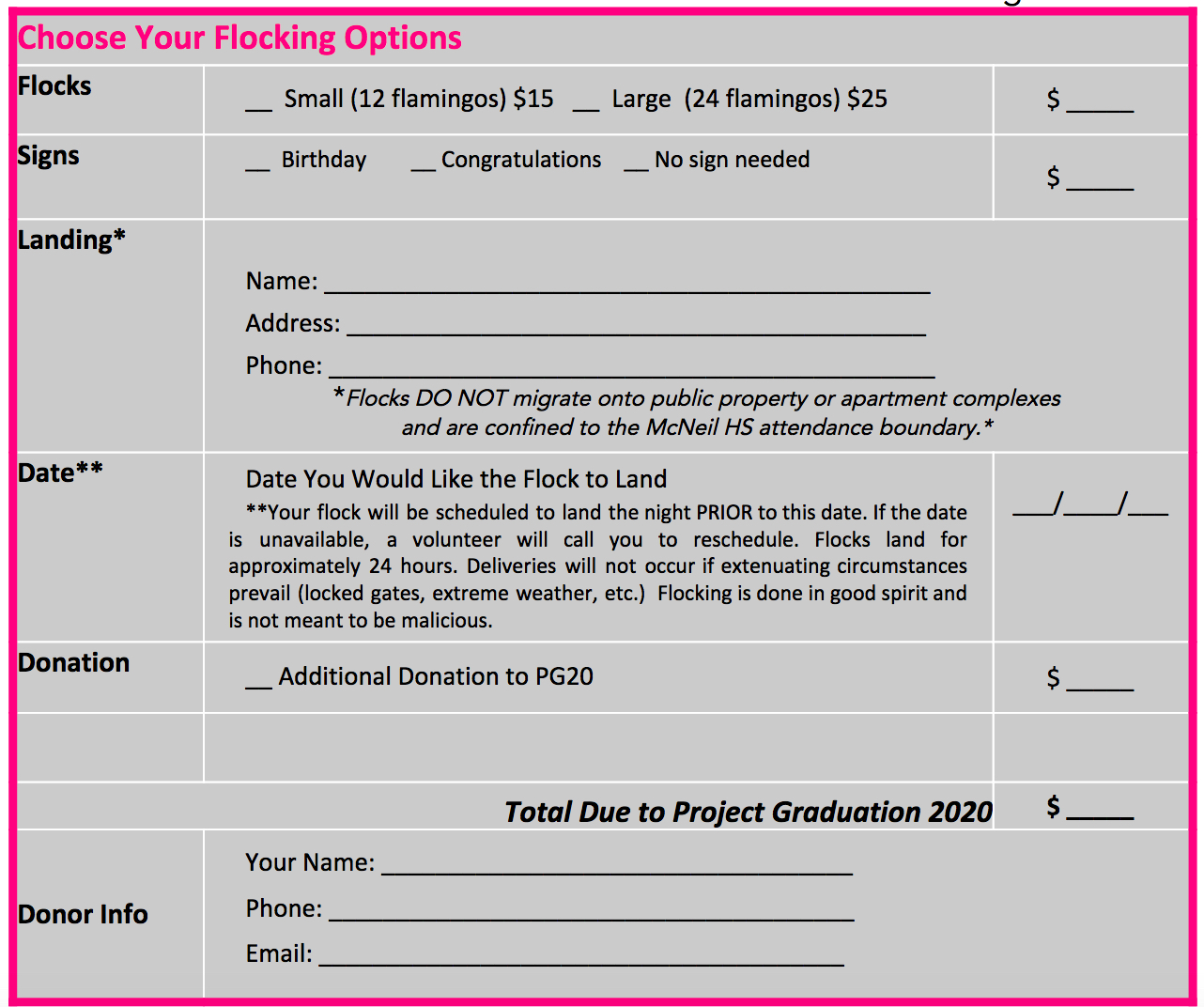 Payment must be made for flocking to occur.
Thank you for supporting Project Graduation 2020!
Questions? Email Us @ mhsflamingo2020@gmail.com
You may receive a call or email about your flocking from one of our Volunteers.